We are professional fundraising auctioneers.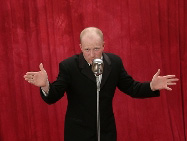 From schools to charitable organizations the redistribution of assets by auction method is becoming a strong industry. Our fundraising auctioneers have been conducting fundraising auctions for almost 4 decades, let us help your organizations efforts. Our fundraising auctioneers are professional, fun and energetic.
complete AUCTION services
What we do behind the scenes is just as important as what we do behind the microphone.
• Professional bid-calling
• Professional ringmen
• Complete Master of Ceremonies services
• Complete clerking and cashiering
• Developing and executing silent auctions
• Training your volunteers
• Revenue enhancing programs
 complete CONSULTATION services
• Goal setting
• Building a team
• Putting the wheels in motion
• Auction items to avoid
• Item procurement party!
• Attracting attendees to your event
• Reducing or eliminating long check out lines
• Live auction catalog sequencing
• When an auction simply will not work for your organization
 Whether you are considering a live auction and silent auction in your small town community or a large corporate gala event, the Vander Kolk fundraising auctioneers team will energize your audience and maximize the revenue of your fundraising event – guaranteed.