Auction Terms & Conditions Item Pick-up: Thursday March 4th 10am to 5pm, Friday March 5th 10am to 2pm and Saturday March 6th 10am to 2pm. Call with questions (616) 437-1047.
Please note: The items in this auction are located on-site. Items must be picked up or arranged for during the allotted time, no exceptions.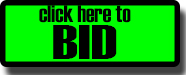 Buyer's Premium:
A 10% Buyer's Premium is added to all buyers' totals for each Item purchased.
Precious metal weights: Precious metals in this auction were weighed with a common digital scale, while we believe the descriptions and weights to be accurate it is the buyer's responsibility to verify.
Acceptance: By registering and bidding on this auction you accept responsibility for payment of the final bid.
Payment & Removal:
All items must be paid for before removing. All items must be removed by the deadline unless other arrangements have been made with the auction company. All merchandise not removed by deadline date will be considered abandoned and will be disposed off or resold and the bidder will be charged for the purchase. Items may be paid for at the time of pickup by cash, check with ID or credit card, credit card payment will require an additional 3% charge.
Shipping:
We do not ship, however some circumstances may warrant shipping. Please check with the auction company call or text (616) 437-1047 to inquire about shipping. In addition to shipping charges, packaging and handling charges will apply.
Loading: We will have some personel available to assist you, we do not take responsibility for loading your items. Please plan according to load and secure your items.
All merchandise is sold "As Is" and "Where Is" without warranties or guarantees of any kind. Buyers shall rely entirely upon their own information and acknowledge the inherent risks of buying AS-IS.
Bid Stagger: Bids will close every 20 seconds.
Soft Close: Lots will extend 3 minutes if a bid is placed in the last 3 minutes before the lot closes.